Frente POLISARIO in Europe and the EU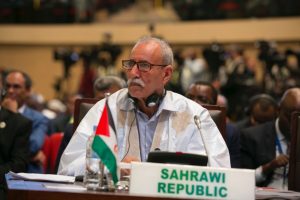 Martyr Al-Hafez, February 14, 2023 – The President of the Sahrawi Republic, Secretary General of the Polisario Front, Mr. Brahim Ghali, issued today, a presidential
Read More »
POLISARIO in Europe and the European Union

The Polisario Front has many representations in European countries and the European Union.

You can contact these representations and see their activities and news from here
European Conference for Support and Solidarity with the Saharawi People
The European Conference of Support and Solidarity with Saharawi People (EUCOCO) has been continuously taking place since 1975, the year of the beginning of the conflict, each year in a European city.
There have been many significant cities that have hosted this important conference for the Saharawi cause. This year, the selected city to host this important event is Berlin.
EUCOCO is, certainly, the most important annual event of the European Solidarity Movement with Saharawi People. It should, however, be noted that although the European term is still used, for a long time the EUCOCO has had global dimension with organizations and participants from all continents.